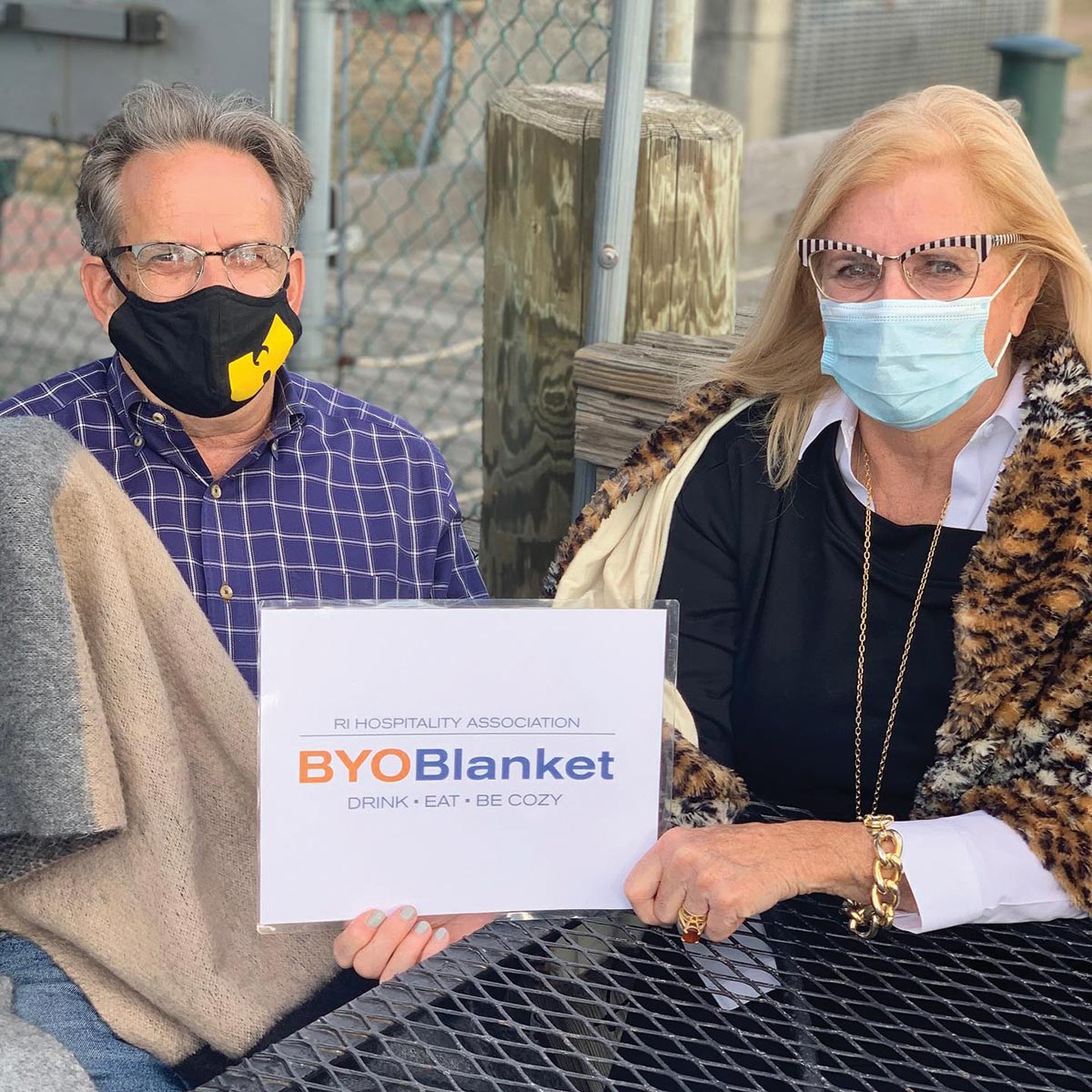 As the cold weather came to Rhode Island amid the COVID-19 pandemic, the Rhode Island Hospitality Association (RIHA) launched its #BYOBlanket program to help encourage the continuation of outdoor dining in the state as well as to equip restaurateurs with needed items. RIHA created the program with a grant from the state's Take It Outside initiative, which has already awarded more than $4 million in funding "to help do more outdoors" in the form of funding to help the businesses in their communities. The #BYOBlanket program distributed approximately 12,000 blankets, which are then given away to diners, and several hundred outdoor patio heaters and PPE, so that restaurants can offer a cozy and safe dining experience. The first days of materials distribution to venues was based at the Providence Marriott Downtown. The social media campaign urges venues and guests to post their dining experiences using the tag #BYOBlanket and continue to dine throughout the winter months. For more information, visit rihospitality.org/RIHA-BYOBlanket.
RIHA's CEO and President Dale J. Venturini with Farouk Rajab, General Manager, Providence Marriott Downtown.
Rhode Island Sen. Joshua Miller and RIHA's CEO and President Dale J. Venturini supporting the #BYOBlanket campaign at Hot Club Providence.
Photos courtesy of RIHA.