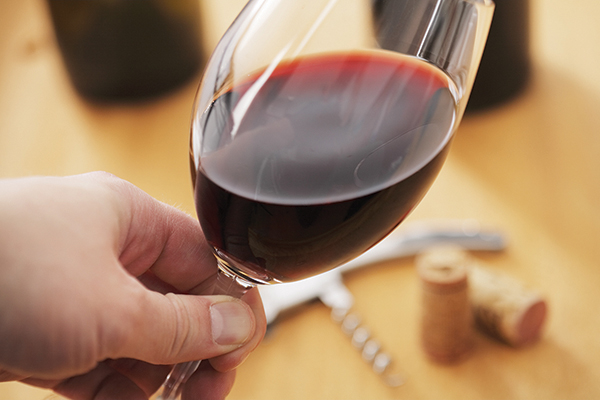 By Len Panaggio
Here we are, October. This is a transitional month closing out the end of summer and welcoming the beginning of fall. Last month, I talked about Oktoberfest beers and our transition to heavier ales for the season. Well, in the world of wine, what a perfect month to focus on one of my favorite varietals, pinot noir.
Pinot noir is near perfection … it's not too heavy, it's not too light, and like the weather, not too hot, not too cold. It is most certainly the wine that Goldilocks would have chosen if she were of age! Pinots almost always possess great acidity, which makes it a perfect wine to pair with so many differing foods. It is one of those bridge wines that pairs with finfish, lighter meats such as chicken and heavier proteins like duck and pork.
When placing a pinot noir on your list either by-the-bottle and/or by-the-glass, buyer beware. I have found that there are so many poorly made, lower-priced pinots on the market that are amped up with the addition of another varietal, typically syrah. These wines are trying to get on the pinot noir bandwagon and are incorporating – quite frankly – some bad pinot noir.
When tasting pinot noirs with winery reps, make sure the first question is about composition. If it's not 100% pinot noir, I personally will have no interest. Good pinot noir will not be found on the lower-priced end of the spectrum in my opinion. However, work with your rep on pricing so that you can pour a very good pinot noir. By choosing a better wine, you will enhance your wine program and educate some customer palates.
So, what pinots should you consider? Domestically, California has been producing some great pinot noirs, and the demand for the grape has been growing steadily, especially since the movie "Sideways" came out about 15 years ago. Pinot noirs from California are also fruity, which consumers like. If you are just starting out on adding this varietal, look for Russian River Valley, Carneros, Santa Rita Hills or Sonoma Coast. These regions are producing excellent examples of the grape. Specifically, look for MacMurray Ranch, Cuvaison and Belle Glos. Oregon is also known for its delicious pinot noir and ability to produce a style that leans toward the style of Burgundy. Look for King Estate or Erath, two of my favorites.
Internationally, New Zealand is producing some great pinot noirs, especially from the Central Otago region. These wines tend to be pricey, but well worth it. Consider Cloudy Bay or Craggy Range. The true king of pinot noir is Burgundy: the region that all others aspire to. Unlike the fruitier example from California, these are earthier, Old-World styles of wine. You can buy wines with the Bourgogne AC, which means the juice comes from anywhere in Burgundy; these are the value wines of Burgundy, priced to pour. Look for the wines of Louis Jadot or Louis Latour, both are large negociants, making great wines for the money.
Once you start moving to village or vineyard appellations, the cost can get frightening, but so well worth it. Pinot noir is grown in many other regions in the world and I have dabbled in some from Italy, Chile and Australia. The average consumer won't relate to those regions, so I recommend sticking to those who do it very well.
In my travels, I all too often see rather pedestrian attempts at serving pinot noir because there is a demand for it. For a few more dollars, you can present your guests with a wine that is truly worthy — and they will appreciate it!
By the way, are you watching your Oktoberfest beer inventory? Time to start running it out, winter beers are coming. Santé!
Len Panaggio's career in food and wine spans more than three decades as an owner and as a beverage director at some of the top restaurants in Rhode Island. Currently a hospitality consultant, Len is a graduate of the University of Rhode Island and has attended the Culinary Institute of America Master Sommelier program and the Sterling School of Service and Hospitality.