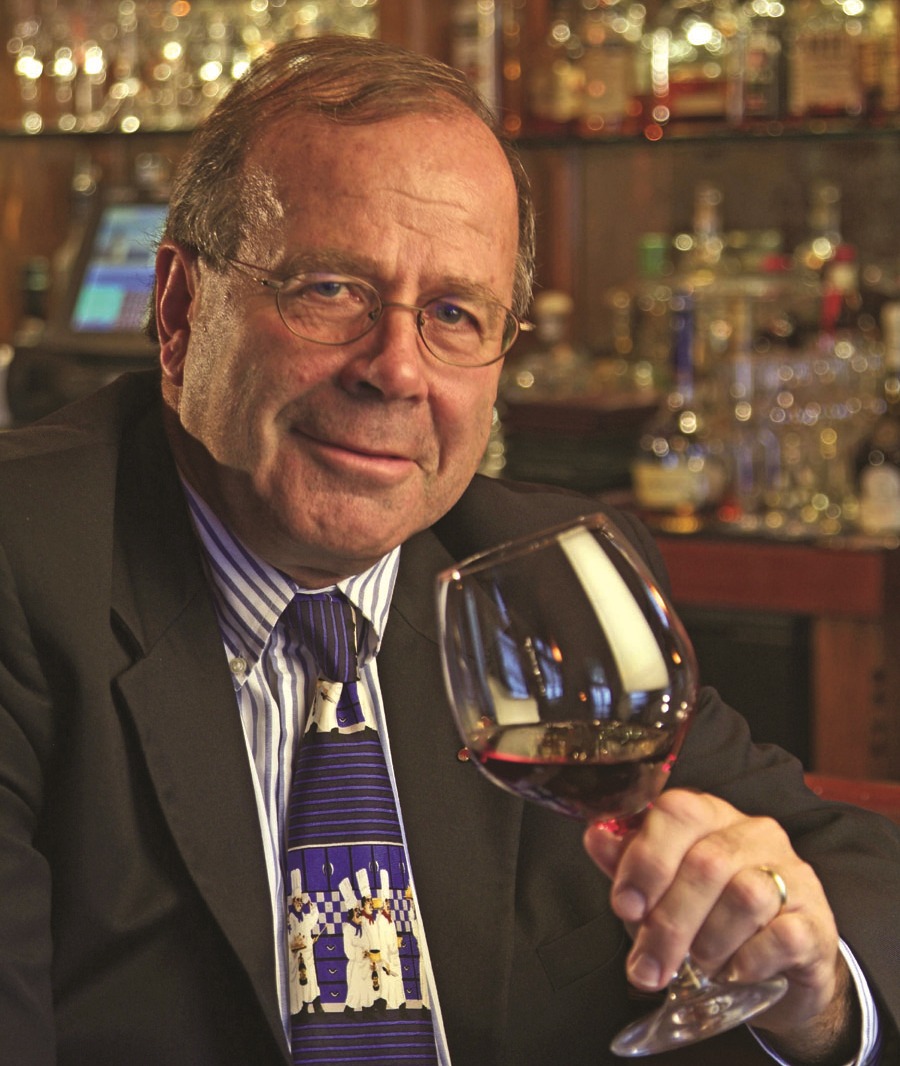 By Len Panaggio
With the inevitable arrival of colder air, menus are beginning to change with the season. As we move beyond harvest time, thoughts of heartier meals and richer foods are on our minds. While robust Cabernets and Chiantis are reliable standbys, there is a grape that is perfectly suited for the season, but is often overlooked, Syrah.
Syrah is the principal grape of the Northern Rhône region in France and has been planted there since Roman times. Syrah is a deep red-colored wine that possesses a lot of tannin, especially when it's young, and emits aromas of tar, spice and pepper. As the wine ages, it starts to evoke aromas of dark fruit and possesses a slight smokiness.
When I sit with chefs to create a wine dinner menu, their eyes light up when they taste it — it has so many applications for winter foods! The most famous wines of the Northern Rhône are from Côte Rôtie, Cornas and Hermitage regions. I look for these producers because they are readily available and reliable. The stars in my opinion are E. Guigal, Jean-Luc-Colombo, and M. Chapoutier. They are delicious, consistent wines and they range from relatively modest in price to very expensive.
While France leads the world in plantings of Syrah, Australia comes in a close second. There, the same grape is called Shiraz. It was originally planted in the 1830s and is Australia's predominant grape. My favorites come from the Barossa Valley, Coonawarra, McClaren Vale and the Hunter Valley appellations. Australian Shiraz is a lot more fruit forward than the Syrah from France, with 'jammy' and berry flavors making a smooth, mouth-filling wine. My favorites are from Penfolds, Tait, Mollydooker, Peter Lehman and Rosemount Estate. All these producers have varying price points.
The U.S. also plants a lot of Syrah and the resulting wine is somewhere between the French and Australian styles. It is doing very well in the Paso Robles area and South Central Coast of California. Domestically, my favorites are from Wild Horse, Tablas Creek, Robert Craig and Zaca Mesa. Napa Valley also has some great examples including Darioush and Shafer's "Relentless." Washington State is also having great success with Syrah, especially at Chateau Ste. Michelle, Columbia Valley, Columbia Crest and Spring Valley. They run the gamut on pricing as well.
If you don't currently offer a Syrah by the glass for the winter, I suggest you add one. Syrah is a big wine, usually high in alcohol and pairs best with the season's heartier foods. Syrah from France works well with red meat cooked in any form, its peppery characteristics playing well with a richer meat. American and Australian styles, because of their ample fruit-flavored characteristics, pair well with roasted pork, sausage or venison. Syrah will also work well with textured dishes like polenta or black beans or hearty cheese like Parmesan and Gouda.
While Syrah is planted all over the world, I recommend the wines from the areas I have mentioned for their consistency, availability and range of prices. With Thanksgiving on the horizon, Syrah, especially American Syrah because of its fruitiness, is a perfect complement to the dizzying array of foods and flavors that will ultimately appear on your table. As you can see, Syrah has a lot of applications for the upcoming change in weather and the upcoming holiday dishes. If you haven't tried it yet, I strongly recommend it. Your guests will be pleasantly surprised!
Happy Thanksgiving to all!
Len Panaggio's career in food and wine spans more than three decades as an owner and as a beverage director at some of the top restaurants in Rhode Island. Currently a hospitality consultant, Len is a graduate of the University of Rhode Island and has attended the Culinary Institute of America Master Sommelier program and the Sterling School of Service and Hospitality.