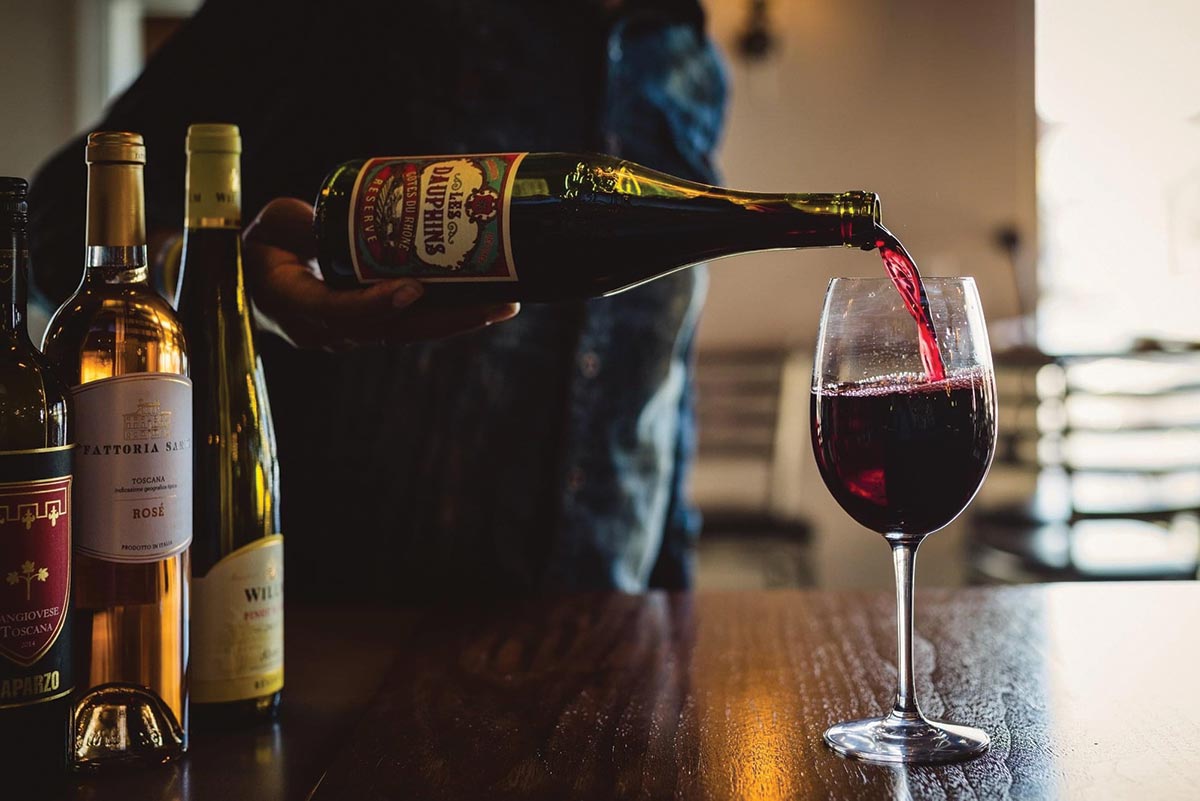 By Khalid Williams
You have this publication in hand because the beverage industry is important to you. If the beverage industry is important to you, the months of October, November and December (nicknamed O-N-D) have to be extremely important to you.
Let's crunch some quick numbers: October through December is 25% of the year. It's also when 40% of all revenue in our industry is earned. That means that we almost double up on the amount of work we have to do in the time that is most taxing on us. Family obligations, travel, shopping, the sun going down at noon … you name it. The holidays be stressful all around.
We abide by some of the most complex regulatory and compliance issues at all times or we literally lose our livelihoods. Our business is not for those who do not think critically. Our business is not for those who don't keep their head on a swivel nor is it for the faint of heart. The business of life is not for the faint of heart, for that matter.
People are going to be asking for favors. The bar is packed and the specific way you pour that customer's Cosmo right to the rim of the glass is going to determine her happy holiday. That white whale whiskey that you maybe get five bottles of a year? Twenty-five of your best bottle shop patrons who you all care equally about all want one and all feel that they deserve it. Five of them might never come see you again if you don't give it to them. Sales reps are making last-minute trips to drop off product before happy hour on a Friday at the other end of the state because the bar manager forgot to place his order on Thursday (guilty of this).
There is a lot of pressure on us this time of year, but there's also a big reward for it. Bartenders sure do make good money. Sales reps get some awesome bonuses for meeting goals and great commissions due to heightened sales. I hereby challenge you (and, by you, I mean me, because you are me and I am you and we are connected, no matter how separate we may feel). I challenge us to make our greatest achievements be with how we treat each other.
I challenge us on those busy days to embrace our co-workers. I challenge us on those rough days to have empathy for the demanding guest. I challenge us to tell the truth about those allocations: how much we get and how much we would love to fulfill all requests, but we simply cannot. I challenge us to say "No, I cannot do that" because sometimes it's the best thing we can do for another.
Being transparent about our bandwidth and finding a point where we can't take on more allows those around us to step up for us. But they can't step up if they don't know our needs. Our families and loved ones need to be prepped during this time. They need to understand that we may be a little shorter, our laptops out a little longer. Our menu meetings may run over and go into the night. And that's okay too. It's okay to be relentless. It's okay to hustle. It's also okay to stop hustling, take stock and realize that we need the support of those around us. It's our time to be that support. It's our time to be the one supported. It's our time to live in our industry truthfully and honestly.
You know, it's an awesome reward that we can pretty much guarantee that no matter what else happens, people are probably going to be purchasing more wine, craft beer and spirits during this last quarter of the year. All we have to do is show up, but it's how we show up that earns us what is really valuable: the currency of empathy. Something huge is being asked of us during this time. Something great is being given to us.
This is one bartender who is asking of himself more and committing to give more. I will check in with the people that I work with. You will bring somebody their favorite snack or coffee unexpectedly. We will save a seat for one of our regulars when I can. I will explain to a guest with kind candor and empathy why I cannot meet their request and not pass the buck on to somebody else.
I will also let it be known when I feel like I can't take it anymore, and the people around me are going to help me get through my shift, my weekend, my week, my quarter and my life. This is about more than our business.
It's a statement about life because we live and breathe this industry every day. We get a chance while we make more money while we see more friends while the energy is buzzing all around us to show up for ourselves and each other. We have a chance to be great — and that might just mean taking it easy.
Khalid Williams is a bar manager, spirits brand representative and program consultant specializing in marketing, engagement and data. His passion is for exploring the "why" behind consumer decisions. He loves Old-world wine, New-world rum and Connecticut beer. Follow him on Instagram @thebarrelage.