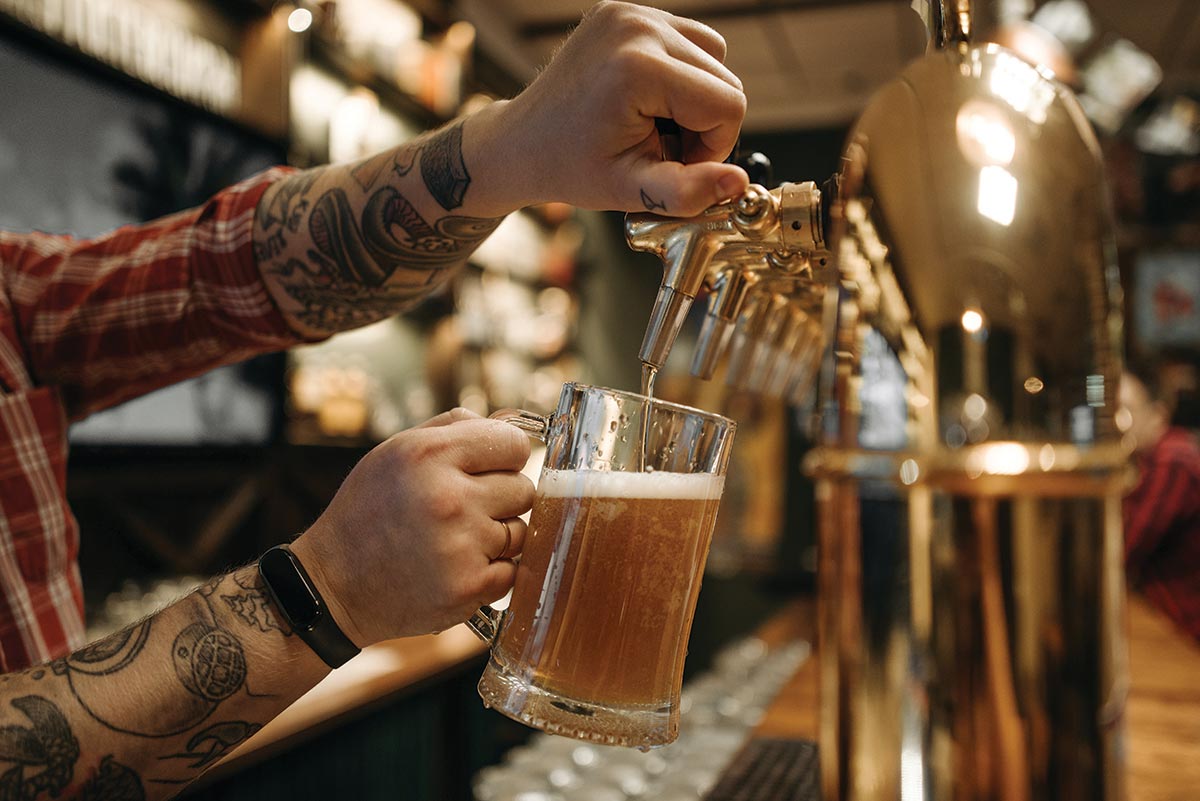 By Len Panaggio
Meteorological fall started just a few weeks ago, and with the ever-shortening days, it's impossible not to see winter on the horizon. But for now, let's enjoy October — the bridge month that takes us from summer to winter. This time of year, we are inundated with everything pumpkin.
The bar is not immune to the influence, with pumpkin beers being embraced by the public and continuing to thrive, with new recipes and more and more brewers getting in on the game. I can't say that I blame them. But, before there was pumpkin everything, there was another category that reigned supreme in the fall: Oktoberfest beers.
Without getting too into the weeds about it, these beers were created in Germany and were consumed at the big festival held every September in Munich. Years ago, there were no Oktoberfest beers brewed in the U.S. and we had to rely on German imports, of which there were six: Paulaner, Spaten (my favorite), Hacker-Pschorr, Augustiner, Hofbräu and Löwenbräu. Sadly, it seems Löwenbräu is not available in Rhode Island, but, thankfully, Jim Koch, Founder of Samuel Adams, pioneered brewing Oktoberfest beer in America. His version is very close to the real deal and I enjoy it as well as the German brews.
Now, I constantly joke about having Oktoberfest beers on your list in January, February, etc., but it's true: unlike pumpkin beers, which seem to thrive through Thanksgiving, Oktoberfest beers' window seems to close shortly after Columbus Day. Don't get caught with the beer, as it probably won't sell and will ultimately spoil.
While pumpkin beers seem to steal the show, let's not forget what other fall beverages exist. Pumpkin vodka, whiskeys, liqueurs and syrups are popular; ask your mixologist to create a few craft cocktails using the ingredients.
And we can't forget the apple! In last month's Beverage Journal, I read about a seasonal wine being introduced to Rhode Island, Oliver Apple Pie from Oliver Winery & Vineyards in Indiana — something I never thought I would see. It displays notes of all the baking spices associated with apple pie — go figure! And, of course, there's always the classic Appletini.
Now, I know blueberry season has passed, but while we're on the subject of fruit, there's also a sparkling wine made with Maine blueberries called Bluet. Peaches and pears are also out, so, again, create drinks celebrating the bounty we so enjoy. Remember, wine can be made from any fruit. Even cider is considered a wine and, again, there are more and more ciders on the market, and what you can do with them is almost endless.
Aside from these beverage options to consider in these difficult times, we do need some levity, and creating new drink options just may take your focus off your struggles. As the resort areas start to hunker down and business hopefully picks up in the cities, the labor crisis is not getting much better, if at all.
I have never seen bartender positions available like I am seeing now. And, sadly, I am seeing price increases on drinks. Talking to some bartenders, operators are adding what they can to a drink to offset rising costs, be it a quarter or a dollar. And many wines are seeing substantial increases in their product due to many reasons: fires, weather, shipping, labor, etc.
My message is simply stated: hang in there and find the things that make our industry fun! After all, our guests are counting on us to keep them abreast of trends, be them new or retro.
Len Panaggio's career in food and wine spans more than three decades as an owner and as a beverage director at some of the top restaurants in Rhode Island. Currently a hospitality consultant, Len is a graduate of the University of Rhode Island and has attended the Culinary Institute of America Master Sommelier program and the Sterling School of Service and Hospitality.