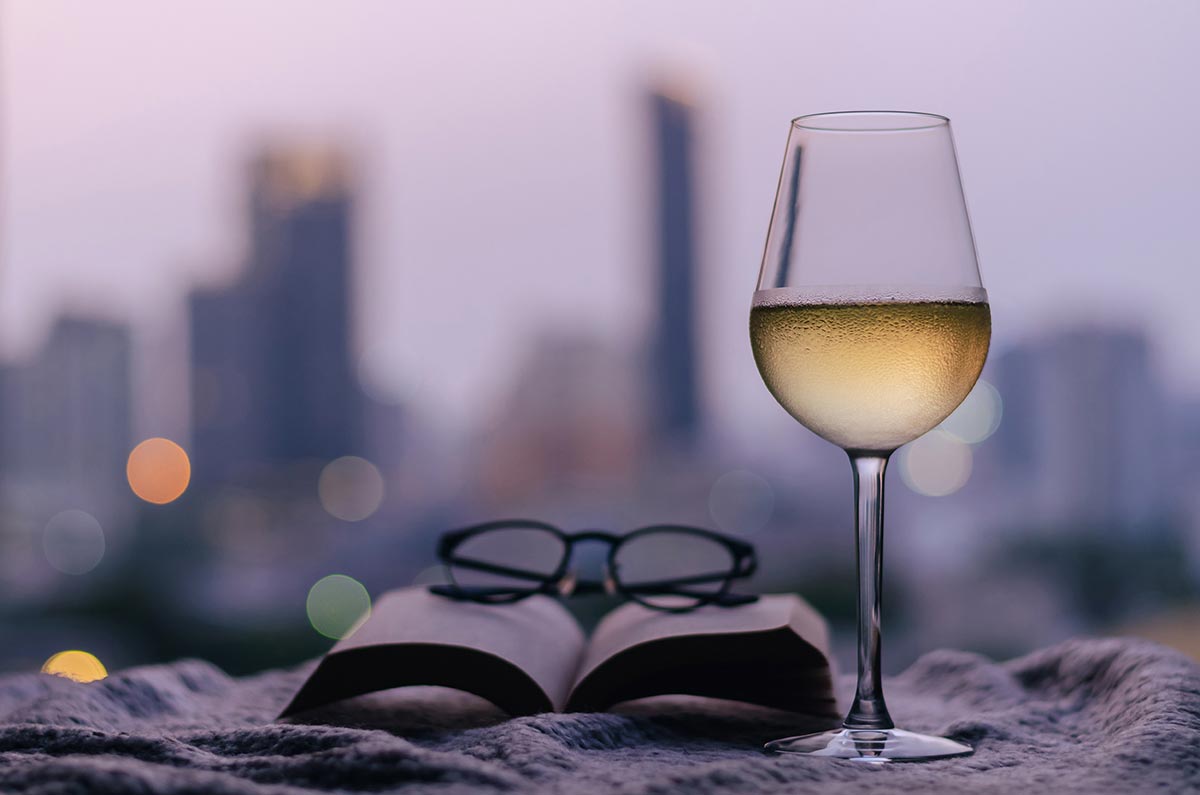 By Jonathan Feiler
I, like many of us, love ushering in a new year. I love the feeling of a new beginning and the optimism of what can be. However, the beginning of 2022 has not been easy for any of us. As I am writing this, I am recovering from a bout of COVID-19.
I am not alone in my suffering and I feel fortunate to be vaccinated and boosted. Being an active member of the hospitality industry, I was less than surprised by my diagnosis, as I feel it is only a matter of when, not if, I or any of my colleagues get sick.
While my symptoms could be described as mild, I did lose my voice for a few days and was taken out of the game through the New Year's Eve events at my hotel. For any overachieving member of the hospitality industry who is used to grinding it out while being sick and always going a mile a minute, I found it incredibly frustrating and depressing being forced to come to a full stop.
While I did take a few days to rest my voice and body, I couldn't sit idle for long. After sleeping, binge watching all the shows and movies I have missed in 2021 and Marie Kondo-ing my house, I decided I needed to take the opportunity of the downtime to write a professional to-do list. Call it my professional New Year's resolution. I didn't want to hold myself to my traditional standard of getting everything done, as I am truly sick after all.
The goal was to use this time to create an exercise in taking a step back and think of all the things I have been wanting to do if I had the time.
My list included: Books and magazines that I have been apologizing to for not reading, going through my wine list with a fine-tooth comb, researching new wines and spirits that I want to bring onto my list, creating a business plan for the year ahead, reaching out to friends and professional contacts and cleaning up my inbox. I would be lying if I told you I got it all done.
What I did accomplish was actually more important and gratifying than I ever planned; I had time to reflect, reset and rest. This was needed more than I realized. I had an opportunity to take the time to not think about work — at least not from a place of stress — and get much needed perspective on the year passed.
Being able to process and, dare I say daydream, about what has been and what will be is exactly what I needed. Being able to have this time of reflection allows me to go back to work not only healthier, but mentally refreshed, and able to look at my work through new eyes and tackle new and old tasks with intense vigor. If we all allowed ourselves some recovery time in 2022, not only will it be a positive result for our mental health but for our professional growth.
With that said, I am indeed an overachiever; I did read two books and wrote this article. I am happy to report that after owning these books for many years that "A History of the World in 6 Glasses" by Tom Standage and "The Billionaire's Vinegar: The Mystery of the World's Most Expensive Bottle of Wine" by Benjamin Wallace, are both fascinating and amazing reads that provide an interesting and unique prospective on the base foundation of our industry.
My professional New Year's resolution is to read more, stress less, reflect often and bring passion and conviction to everything I do. I hope you all find the time to do the same.
Knowing that we could get ourselves or our families sick just by going to work, along with the constant changes in government recommendations on how to keep ourselves safe, makes it very difficult for many of us to continue to get up every day and go into our restaurants. Many of our colleagues have decided not to return to our industry at this time (who can blame them?) and that has created additional stress for those of us that are holding down the fort.
Hopefully you will never find yourself in the situation I was in, but if you do, I hope that you stay safe, do not get deterred from your passion, that you are able to find a moment of clarity in the moment and that you come out stronger on the other side. We are far from through this challenging time; but you don't have to have an illness to force you to take a moment for yourself.
If we all took a second to slow down, make a list of our priorities, read that book and do one thing we have been putting off, perhaps our stress levels would be lower, our drive would be stronger and our lives would be richer. Stay safe.
Jonathan Feiler is Group Director of Wine for Ocean House Management Collection, including the Forbes Five-Star Ocean House, the award-winning Weekapaug Inn, the Watch Hill Inn and the Inn at Hastings Park, where he oversees the wine and beverage program and practices a wine philosophy centered on versatility and approachability. He also is responsible for a full program of beverage education classes for individuals and groups.