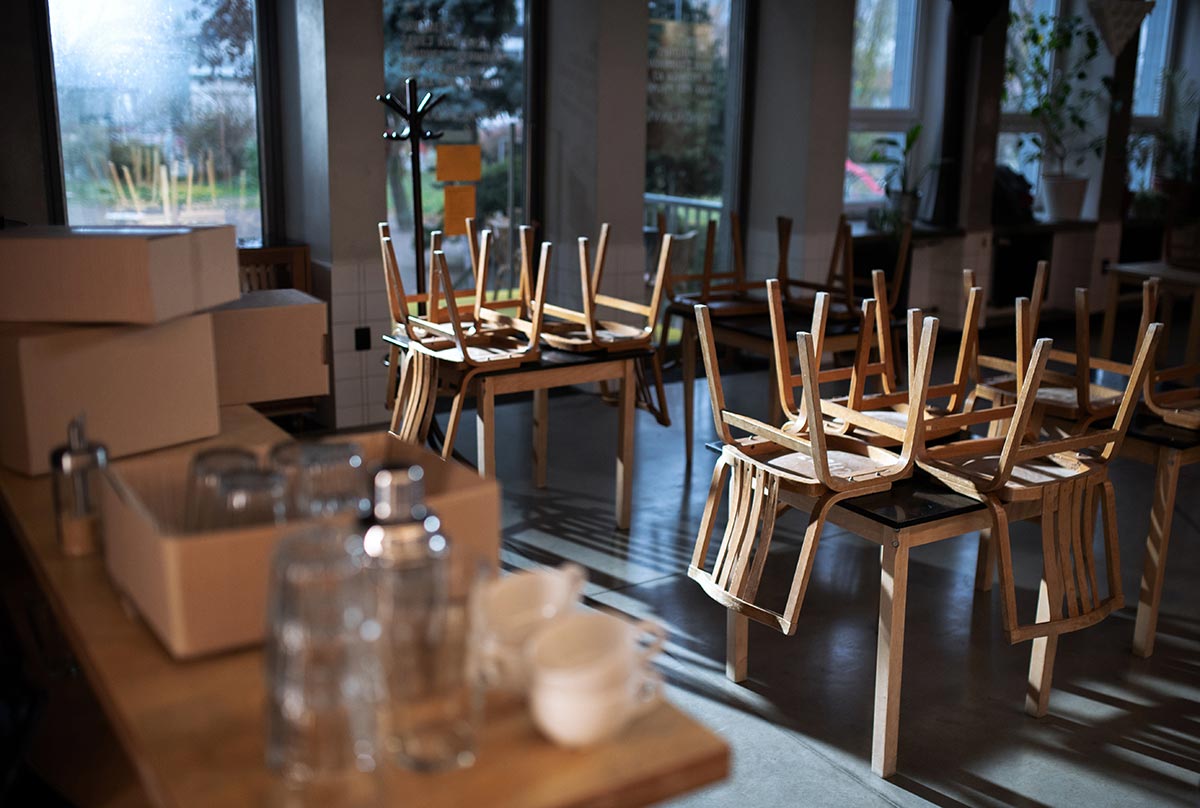 By Len Panaggio
I am sure you all are thinking things can only get better. From my conversations, many of you had record sales in '22, but the bottom line suffered in a big way. Cost of labor was a big contributor to that, as was the rising costs of nearly everything we use. Obviously, food and beverage just keep going up, but many other line items are showing the adverse impact on so much of what we buy, down to to-go containers (if you can even get them).
I am sure by now you have received your electric bill, with the cost of the power portion doubling in some cases. Natural gas has been fluctuating for some time now, which goes both ways. Nowadays, most of our electricity is powered by natural gas and, lo and behold, we have been told by those in the power supply community that if we experience a rather cold winter that we can expect rolling blackouts. What?! It may seem far-fetched, but they are already happening in New York, so, how will you deal with a blackout?
I think you should create a plan, much like a hurricane or blizzard plan. One must understand that they typically occur during peak hours, from 4-7 p.m., and usually last a few hours. Lovely! I am sure most of you have experienced an outage and dealt with them on the fly. But since we have been warned they may be coming, prudent operators should have a plan in place to deal with them. Obviously, if you were smart enough in the past to purchase a generator, you are in great shape, but for those without one, it is imperative that you think about how you will handle this.
Remember, everything will be out of service; at the bar, your soda guns and POS systems are down. In the kitchen, say goodbye to exhaust and refrigeration, so your natural gas and emergency lighting won't get you far. I'm not trying to be hysterical about this. My point is: They will be coming and, like any other outage, there will be no warning. Remember, prior planning prevents piss-poor performance. By the way, a generator is expensive and the extent to how much you want it to operate dictates in large part the cost. I once explored it for the Mooring and decided it was just too much of an expense and that I would just live with the outage. No judgment there.
Now, aside from the power situation, you all are dealing with higher labor costs aggravated by a labor shortage that does not appear to be correcting. No one knows for sure what is driving this behavior, but it is real. At the bar, staffing is not quite the issue the back of the house or the floor staff have, but I do hear that the once dream job of bartending has lost some of its luster. Then, there is the out-of-stocks, which the entire restaurant is dealing with. At the bar, it is difficult to have continuity and, at times, you won't have a popular product or they may be substituted.
I know many of you have adjusted so much to deal with the aftermath of the pandemic: hours of operation have been curtailed, in many cases closing a few days; menus have been re-engineered to accommodate the staff in the kitchen that is working; and drink lists have been modified according to what is available. The return of QR codes means operators can change a menu in the office instantly to reflect today's outage or the return of a product—without additional printing costs.
Clearly things could be worse, but as I have often said here, you all are a resilient group and are survivors. Wishing you a wonderful New Year!
Len Panaggio's career in food and wine spans more than three decades as an owner and as a beverage director at some of the top restaurants in Rhode Island. Currently a hospitality consultant, Len is a graduate of the University of Rhode Island and has attended the Culinary Institute of America Master Sommelier program and the Sterling School of Service and Hospitality.