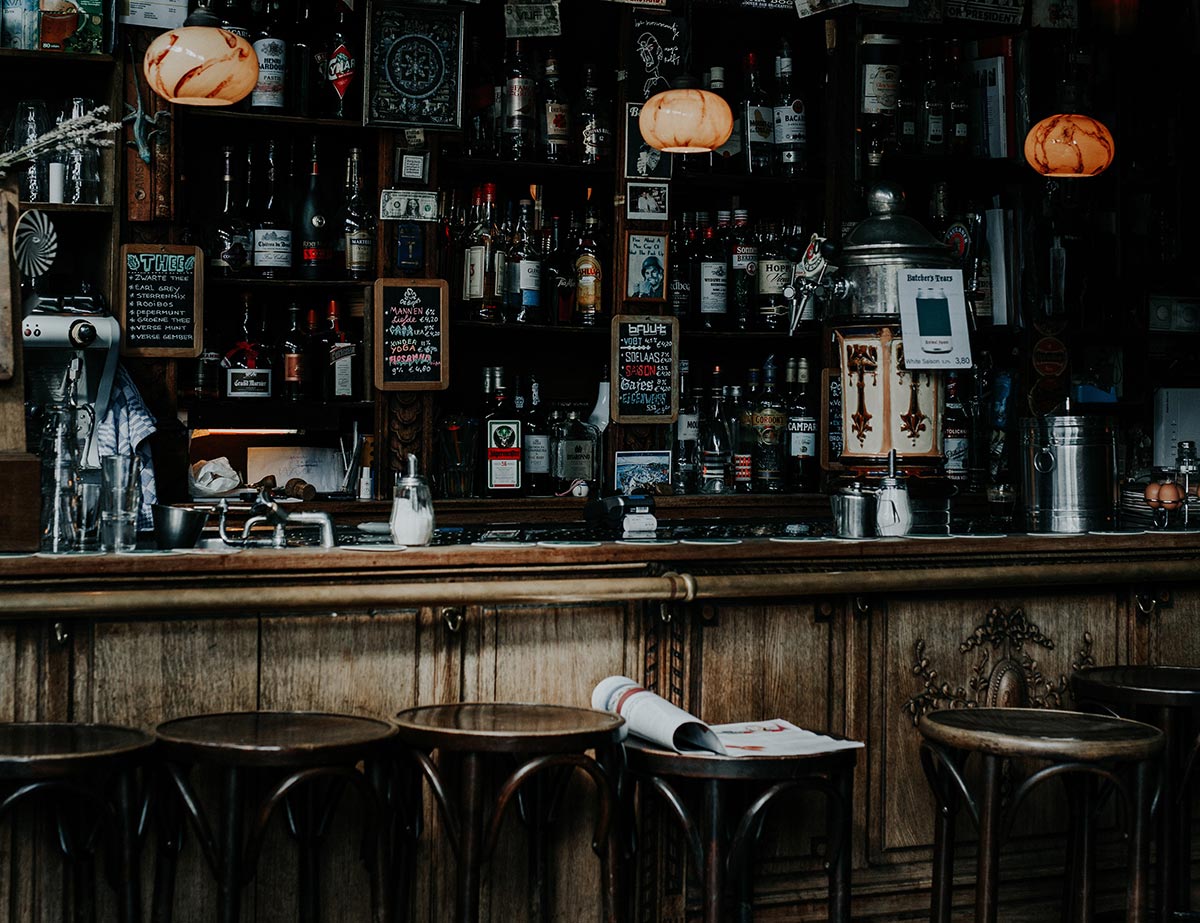 By Len Panaggio
As I am writing this in early June, peaceful protests and violent rioting have taken center stage throughout our country as racial injustice has come to the forefront – and Rhode Island hasn't escaped the violence. If it wasn't hard enough for restaurants to deal with the effects of COVID-19 lockdown, looters have added to the misery caused by the virus. The curfews imposed in many of our cities in response to the riots further aggravated an already abysmal scenario; it is maddening to say the least.
My next concern is that there may well be a spike in COVID-19 cases as rioters have largely ignored all health protocols, not only putting themselves at high risk but the general population as a whole to contract the disease. How will our governor deal with another surge in cases and deaths? Only time will tell.
Just one day prior to the riots, restaurants were allowed to reopen for indoor dining, albeit with many restrictions set in place, including 50% capacity, eight-foot distances and masks, to name a few. These regulations hurt bar space the most, and for all intents and purposes, the bar is now a service bar at best.
Customers can sit at the bar, but no bartenders are allowed to work behind it while customers eat there. If a staff member is behind the bar, a barrier must be in place to separate him or her from the guests. People must be six feet apart, again with a partition between parties, mostly plexiglass. If the bar is not being used, it must be cordoned off. These rules all but kill the traditional bar scene and bartenders will suffer dearly. The state is also sending out inspectors to verify compliance.
Instead of discussing the next wave of popular drinks coming to the forefront, we are having to deal with basic survival skills. Meetings with beverage reps during the lockdown were not a priority for operators, and if you can't taste new products which is crucial in determining whether or not to bring the product in, chances are there are not a lot of new options on most drink menus.
On a brighter note, there probably will be a lot of great deals being offered, but taking advantage of them could be problematic financially. In addition, as I said last month, our microbrewers will be hit especially hard since the ability to sell at the brewery was all but shut down and their largest customer base was us.
Staffing is also a big issue. With all the restrictions, the need for full staff is not necessary. Add to that, the way unemployment was implemented, many staffers make more being out of work and are reticent to return. Sadly, several restaurants have thrown in the towel, freeing up many employees to seek work elsewhere but, again, will they?
I am truly disturbed by the series of events that have taken place since March and writing about it is painful. Truly uncharted territory on many levels. Our industry has been hit the hardest of all and getting back to normal will not happen overnight – as much as we all wish it could.
Again, we are a resilient group, always very creative and we will figure out how to survive. The RI Hospitality Association has performed admirably on our behalf, putting in long hours dealing with the Department of Health and the governor to be at the table to discuss the mandates and gain some relief.
Bottom line: We will survive and we are all in this together. Above all, be safe!
Len Panaggio's career in food and wine spans more than three decades as an owner and as a beverage director at some of the top restaurants in Rhode Island. Currently a hospitality consultant, Len is a graduate of the University of Rhode Island and has attended the Culinary Institute of America Master Sommelier program and the Sterling School of Service and Hospitality.