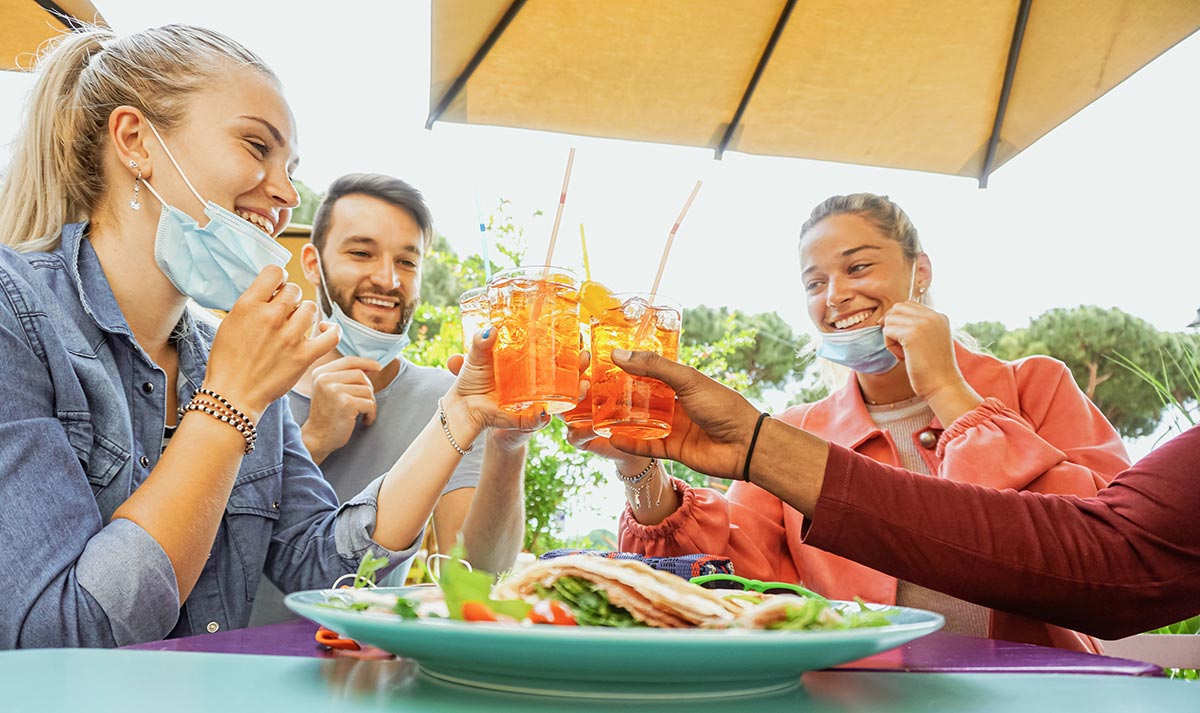 By Len Panaggio
As we enter what is a traditionally busy month of May, it's quite different from past years, yet it's an improvement over the seemingly apocalyptic May of 2020. Last year, our industry was literally paralyzed by COVID-19 restrictions and we were unable to have "traditional" celebrations: Mother's Day, graduations, weddings, anniversaries and birthdays. Thankfully, restrictions are loosening as more and more residents get vaccinated, making the outlook for this May much brighter.
As we begin to ramp up for what we hope will be a vibrant season, hiring is at the top of our industry's priority list. Just as things begin to normalize, many in our industry are struggling to find help. Sadly, in my humble opinion, the enhanced unemployment benefits passed by Congress are not helping this cause as many can make just as much money by not working.
I have talked to several operators who claim the current situation is not viable for their businesses. One said he could not open one of his dining rooms on a weekday during spring break due to a lack of help. Another who had just reopened was, in his words, "crushed" due to being busy with a lack of adequate staffing, both front and back of house. Hiring presents a huge challenge to the coastal communities, particularly as we get closer to the warmer months.
In the city, we're hopeful that the Convention Center will reopen and inject some life and revenue into Providence, which it so desperately needs. Fortunately, many businesses that were telecommuting are now beginning to examine that policy and bring employees back to the office, which bodes well for a revitalized environment.
The restaurant bar situation hasn't changed as of yet; bars are still seating at six feet apart unless plexiglass is in place, in which case the distance is cut down to three feet with no more than two households together inside. While there is no limit on the number of guests allowed, not having the ability to have standing room severely impacts business.
I mention this because as the state does loosen restrictions, many individuals will take it as a signal that it's safe to relax their own behavior, but nothing could be further from the truth. We all need to be careful and do our part; the safety and well-being of our staff and guests should be at the very top of any operator's priority list. And if we don't continue following safety protocols, we could very well see restrictions tighten up again.
For the weddings and events industry, thankfully gathering numbers have increased and hotels are booking! Some of the best news is large events are being allowed to take place, albeit with guidelines. In Newport, think the Jazz and Folk festivals, Boat Show, etc. The ingredients are in place for a great summer. I again just urge all operators to comply with current guidelines, as I am sure the local authorities will be checking for scofflaws.
It's important to maintain mask wearing for staff and guests while walking into and through restaurants, continue contact tracing, have Purell stations readily available and reinforce constant cleaning, disinfecting and social distancing. There is light at the end of the tunnel; don't let your business be the one to shade it! We all know what to do, so just do it happily! The last thing we need is a spike in cases.
Lastly, by the end of May, vaccinations will have been made available to most of our state's population and I hope people will get their shots so that we can reach herd immunity. But don't forget the number of vacationers that will be visiting from out of town during these peak summer months who may not have had the chance to be vaccinated yet. Follow the rules, have fun, but always keep your eye on the ball.
Be safe!
Len Panaggio's career in food and wine spans more than three decades as an owner and as a beverage director at some of the top restaurants in Rhode Island. Currently a hospitality consultant, Len is a graduate of the University of Rhode Island and has attended the Culinary Institute of America Master Sommelier program and the Sterling School of Service and Hospitality.