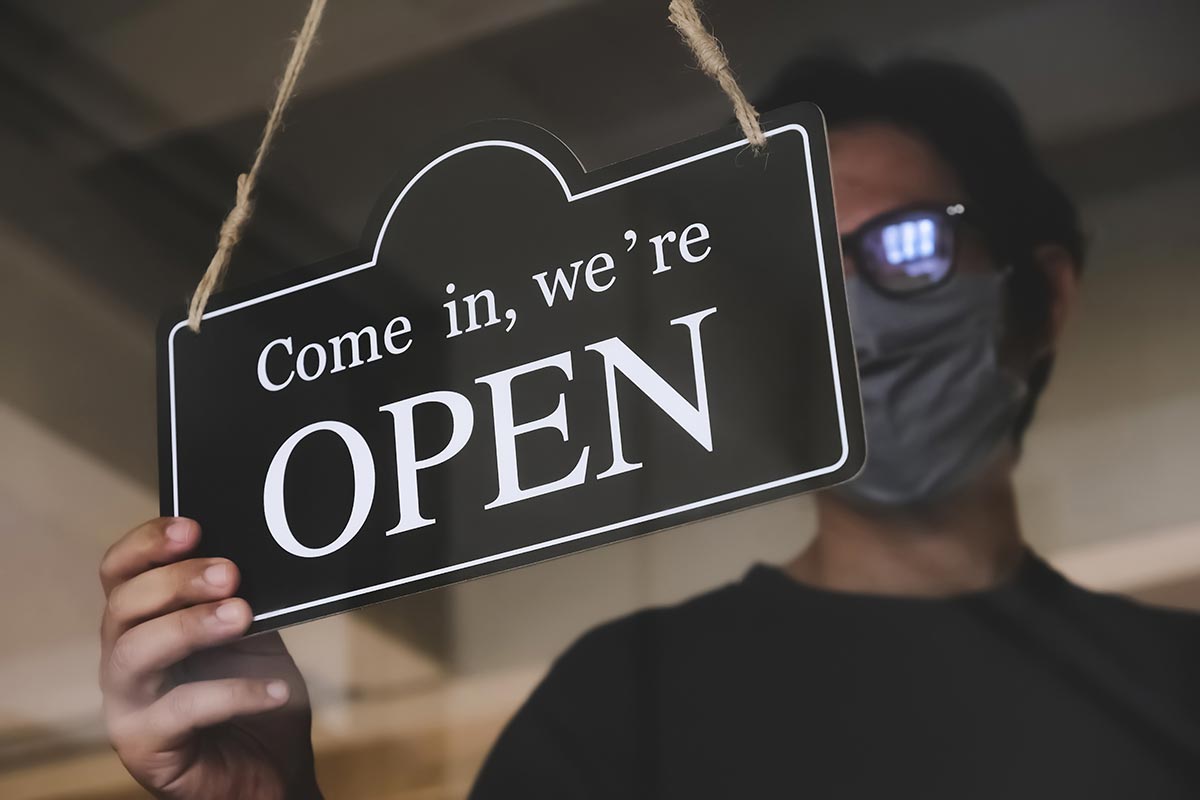 By Len Panaggio
I have spent a lot of time thinking about what my fellow restaurateurs are struggling with in the middle of all this uncharted territory. I had hoped by now that we would be on the other side of this, but we're still fighting the good fight. Once again, the "never quit" attitude reigns supreme and the ingenuity is beyond belief. Desperate times call for desperate measures, and the restaurant and hotel community have responded nobly; my hat goes off to all of you.
The relaxing of the rules, particularly related to the use of the restaurant bar, has provided some major relief. Despite the fact that the days of old aren't allowed – i.e., three deep and screaming – many guests, myself included, are barflies, and sitting at your favorite bar and being served by your favorite bartender, over the bar instead of around the bar and behind you, is a step in the right direction.
Now, having said that, there are still many who refuse to comply completely, and that is causing a stir not only with the Department of Health, the governor and the RI Hospitality Association (RIHA), but many of your fellow operators who are adhering to the guidelines. Many plead ignorance or confusion, many are putting profits ahead of employee and guest safety, which is just plain wrong, and many claim that they don't have the funds for installing Plexiglas partitions, sanitary procedures, etc. Whatever the reason, there are answers and there are state funds being made available for operators; RIHA can help with all of that.
Staffing remains an issue. Many operators have shared that employees are refusing to return to work as they were receiving fairly lush unemployment benefits from both the state and the federal governments, making it more appealing to stay home. As I write this, Congress is wrangling with whether to keep, reduce or eliminate that weekly benefit.
Clearly, there is no easy solution to that question, but one will emerge. Sadly, there are some who are taking advantage of the situation by working under the table. As an operator, you can challenge their receiving benefits and you should. Many have legitimate reasons for not returning, but many are taking advantage of the system.
Many of the operators I talk to are doing well; not better than last year, but well enough that they are encouraged. Yet others have said business is down considerably and many are hanging on by a thread. Labor Day weekend will be a watershed weekend. The tourists will be gone, adversely impacting the coastal communities as always, and the metro areas will not see their usual bump in business in the fall due to continued telecommuting and the uncertainty surrounding the reopening of colleges. The creation of a vaccine will hopefully destroy this evil that has befallen us and we can get back to some sort of normal.
I truly miss discussing new products, trends and the like with my fellow industry people, and I look forward to the day when we can get back to that instead of the latest sanitation procedures, the height of Plexiglas at the bar, gathering names and numbers of guests, and the latest in masks. The priority now is getting your doors open, and we just don't have the luxury of trying the latest product releases, pour wines, draught beers, hot vodkas, on and on. We can all hope and pray that those days will be returning in 2021 – and that 2020 will have taught us all lessons.
I admire all of you for how you have handled yourselves in a crisis of biblical proportions. Be safe; we are all in this together and we will survive!
Len Panaggio's career in food and wine spans more than three decades as an owner and as a beverage director at some of the top restaurants in Rhode Island. Currently a hospitality consultant, Len is a graduate of the University of Rhode Island and has attended the Culinary Institute of America Master Sommelier program and the Sterling School of Service and Hospitality.