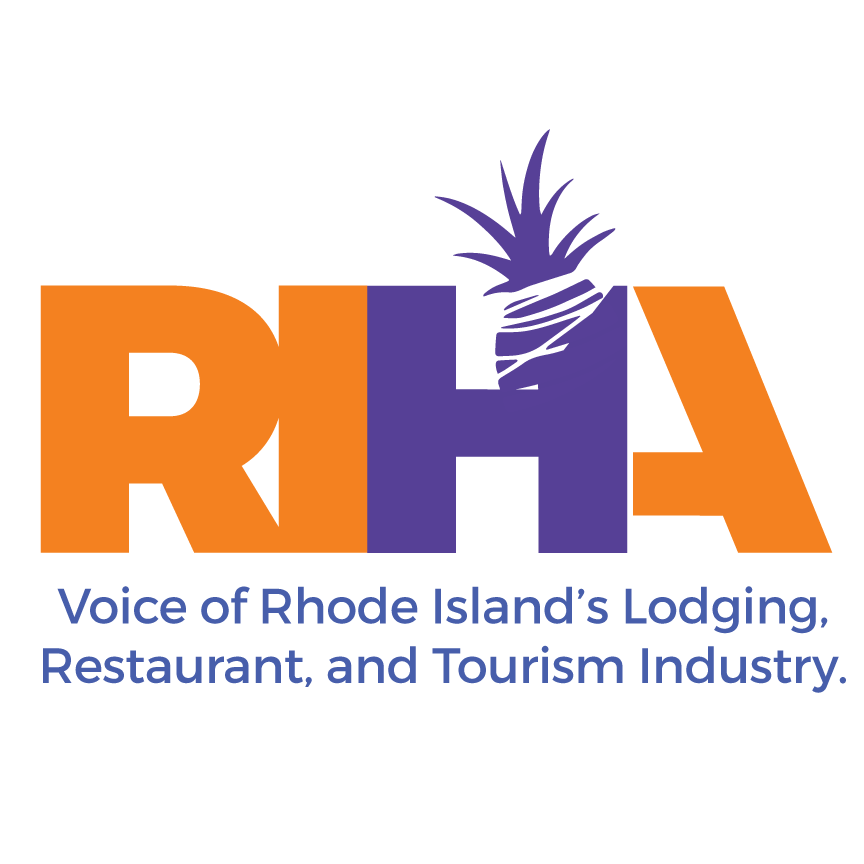 The Tough Get Going
By Dale J. Venturini, President & CEO, RI Hospitality Association
As a nation, we're currently in the midst of a crisis the scale of which we've never seen before. Nearly all business has come to a screeching halt, and our daily routines and even some of our freedoms have been completely altered and interrupted in an effort to stop the deadly coronavirus disease, COVID-19, in its tracks.
We're keeping our distance from one another, staying within the confines of our homes and simply waiting this thing out until the coast is clear. While it may not seem like the end is near, each day that we follow the guidance of the government officials and health care workers who are on the front lines battling this disease is one day closer to a return to normalcy.
The impact to our industry and its workers is unfathomable. According to information provided by the National Restaurant Association, nationwide the restaurant industry lost an estimated $25 billion in sales and more than three million jobs during the first 22 days of March. During that same time frame, the Rhode Island restaurant industry lost an estimated $88 million in sales and more than 17,000 jobs, with 88% of restaurants in the state laying off employees, 53% of operators temporarily closing their businesses and another 2% closing permanently.
According to stats provided by the American Hotel and Lodging Association, since mid-February, hotels nationwide have lost more than $7.5 billion in room revenue, which is estimated to result in the loss of nearly 3.9 million total jobs by the end of April. In Rhode Island, 3,590 direct hotel-related jobs have been eliminated and 8,796 total jobs supporting the hotel industry have been lost as of April 1. While these numbers are startling, they don't accurately illustrate the grief and anxiety of the thousands of individuals who've dedicated themselves to a life of service and now have no way to support themselves and their family members who rely on them.

Despite the difficult circumstances currently facing our industry, we're still seeing hospitality professionals do what they can to make a positive impact on their local communities. Whether it's a restaurant offering free meals to first responders and public safety officials; hotels providing rooms for the homeless; restaurateurs banding together to deliver meals to doctors, nurses and staff at hospitals; or foodservice operations feeding those who've lost their jobs, we've seen our colleagues respond to tragedy as gracefully and selflessly as imaginable.
If I could only use one word to describe the men and women who make up our industry, it would be resilient. Let's not forget that these are our neighbors and it's our duty to support them, the same way that they're supporting us, if we're able to do so.
In an attempt to help alleviate the burden of the many Rhode Island-based hospitality workers who were laid off due to business closures and statewide restrictions, the Rhode Island Hospitality Association (RIHA) and Rhode Island Hospitality Education Foundation (RIHEF) established the community-funded Rhode Island Hospitality Employee Relief Fund. The fund allows affected individuals to apply to receive up to $250 in financial assistance to help cover basic financial needs such as food, shelter, utilities, insurance and more. As of this writing, we were able to raise nearly $100,000.
We're currently accepting donations through the RI Hospitality Education Foundation's website, rihospitality.org/RIHEF-Employee-Relief-Fund. If you have any questions about the fund, please contact Heather Singleton, Chief Operating Officer of RIHA and RIHEF, by calling 401-223-1120 x 110, or by emailing Heather@RIHospitality.org.
Remember, we're all in this together and the only way we'll get through this is together.
Dale J. Venturini is the President & CEO of Rhode Island Hospitality Association. A veteran of more than 25 years in the hospitality industry, Venturini is considered by many to be the voice of the industry in the state of Rhode Island. She has been instrumental in improving the industry's educational and training programs in the state, as well as enhancing the bottom line of the business she represents. Venturini splits her time between the office and the State House, a constant presence for her membership.