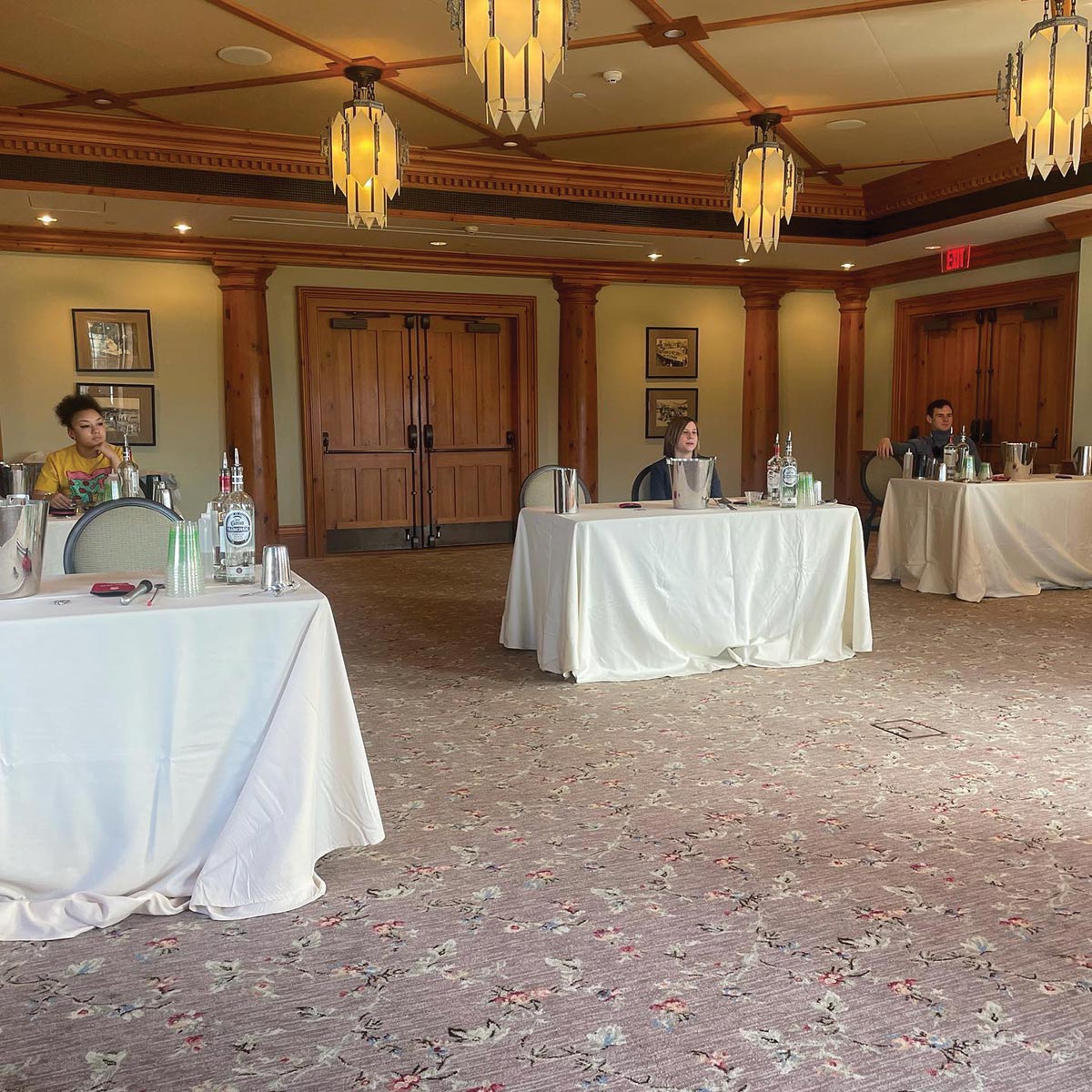 By Jonathan Feiler
If you work in the hospitality industry, training is part of your everyday life. Whether we are training our staff on a new drink or food item or we are learning about a new operating system, a day doesn't go by without learning something new. Having a strong, informative and fun training program for your team is paramount to the collective success of your business.
Many of us already have spent years creating our training programs and curating extremely engaged associates. I run an operation that is extremely seasonal and focus the bulk of my training in the winter season. We were just getting into the stride of the six-week beverage training program when our world came to a full stop. Now, like many of us, I was faced with how to continue to train during a pandemic. I had to find a creative away to keep my team engaged, educated and cohesive during a time of great fear and uncertainty.
Once we all had settled in for the long road ahead, I was ready to reengage my training plan. I felt that if I did not reconnect with my associates soon, all the work that was put into the training would be squandered. Also, for true transparency, I missed my team and was feeling a bit lost and wanted to put some positivity back into my life.
The virtual training was designed to create an interactive, fun and educational environment for all associates of the hotel, not just those in food and beverage. To set the tone for these sessions, I named the program "Ocean House Management Quarantine Preshift and Happy Hour!"
The concept was simple enough: The one-hour classes would take place through Zoom twice a week on Mondays and Fridays. I created documents with fun facts, maps and information on the given subject and emailed them to the team weekly. I created a list of inexpensive and available wines, beers and spirits that could be purchased from local retailers that my associates could decide to buy and taste along with me. We discussed topics ranging from Wine 101, Food and Wine Pairing, Wines of France, Old World versus New World, Spirits 101 (make your own cocktail) and, of course, a whole session on Sparkling Wine.
The classes were structured so that there was time for questions and casual conversation, both before and after each session. A self quiz was given at the end of the three-month training to see what information was retained. I did not put pressure on anyone to take the quiz. Even if someone remembered one new fact from each class, that was a win, and after all, we were all under enough stress already.
The Happy Hour Sessions were met with great success and word of mouth brought more attendees each week. I received emails throughout the week with questions and letting me know new information they found out while they were studying and researching on their own time. In fact, my team was teaching me new things too!
Through this time, not only did this create a place for collective learning, but it also created a place where we didn't feel all alone, even if for an hour at a time. When the team returned to work for the summer season, it was as if we never left. We also created a more informed team. Now that we are all back to work, I wanted to continue with the momentum of the Happy Hour Sessions.
This season, with social-distancing restrictions in place, I am focusing on virtual and live field trips, hands-on training activities and seminars that can be done in small groups. These trainings include virtual tastings with Harpoon Brewery and Maker's Mark, live field trips to Grey Sail Brewing and Jonathan Edwards Winery, and, my favorite, a cocktail competition.
I believe innately that a true hospitality professional strives to be better today than they were yesterday. While training isn't always easy or convenient, it is the most important investment in our team and businesses. Making time to teach your team during good times and bad will bring dividends to your business and your guests that will only flourish over time. Stay safe.
Jonathan Feiler is Group Director of Wine for Ocean House Management Collection, including the Forbes Five-Star Ocean House, the award-winning Weekapaug Inn, the Watch Hill Inn and the Inn at Hastings Park, where he oversees the wine and beverage program and practices a wine philosophy centered on versatility and approachability. He also is responsible for a full program of beverage education classes for individuals and groups.