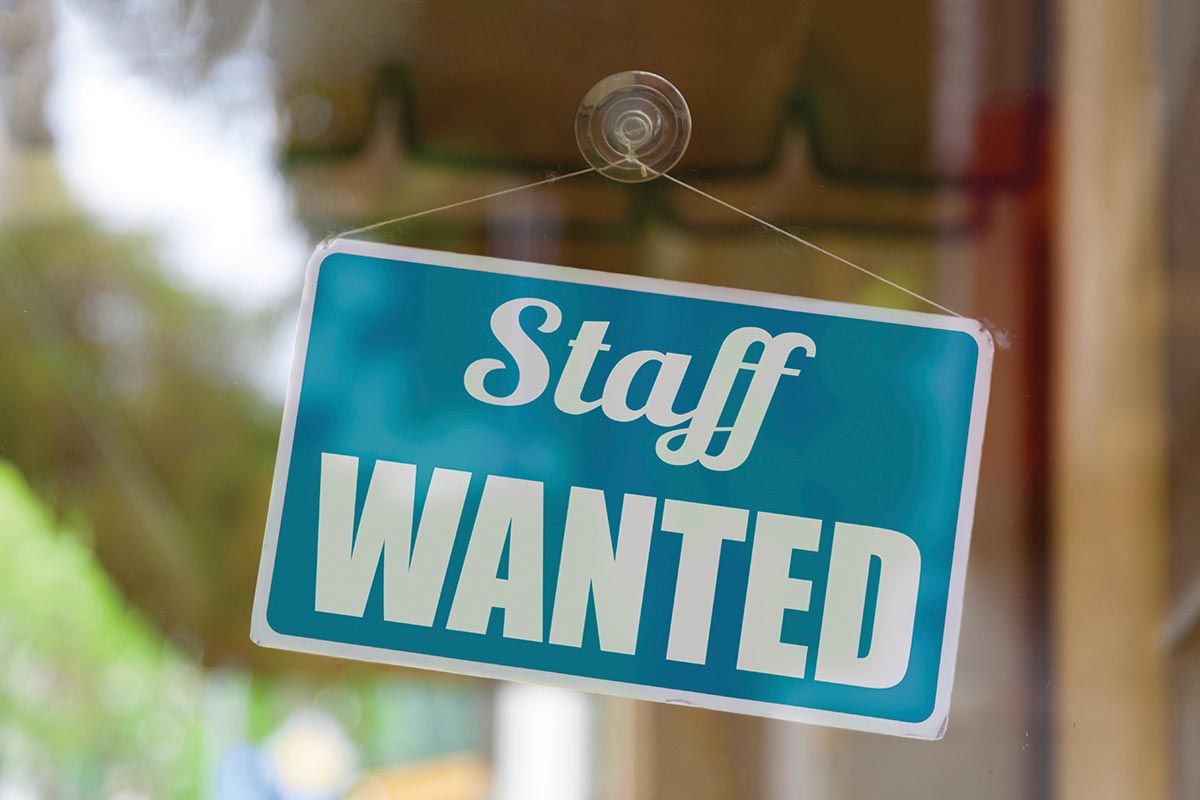 By Len Panaggio
"Sporadic" succinctly describes what the hospitality industry is living through right now; it's definitely proven to be a period of time when nothing is reliable. Case in point: With the Omicron variant still wreaking havoc in our communities, staffing is uncertain day to day.
Aside from the acute labor shortage we are all experiencing, staff are regularly calling in sick or need to quarantine because of close contact issues. On slow days, many restaurants have one bartender and a few servers scheduled, then are caught short when those few staff call out unexpectedly. In my conversations with many owners and managers, they are left with little choice but to close down completely until the quarantine period is over rather than gamble with sick staff in the building.
Aside from staff issues, there is also the segment of the customer base who do not want to dine out for health concerns, which doesn't help. It has never been more important for operators to have a delivery and/or pickup program in place. Fortunately, the alcohol to-go program has been a success and appears to be potentially in place permanently; a real win for the industry, thank you RI Hospitality Association!
So, what else is sporadic? I have talked to several beverage salespersons and they all agree on one thing: Supply chain issues are real and creating a sporadic flow of goods. Not only does this hurt salespeople, but it certainly hurts restaurants.
Hopefully, by the time you are reading this, you have stocked up on the annual increase in demand of all things Irish. When I started in the business many moons ago, Irish Mist, Guinness, Murphy's and Jameson were all that was available going into the big St. Patrick's Day holiday. As time went on, those in the liquor and beer business were looking for the next home run; for as many brands that failed, as many were embraced and are still in demand to this day.
When I started, pretty much only draught and foreign extra stout in bottles were what was available. Look at Guinness. Look to Jameson. Each has created line extensions to meet the growing demand not only for their flagship offerings, but their offspring, of which there are many. All in response to changing tastes, driving market share and popularity. My point is, all of these products we need for St. Patrick's Day and Irish Heritage Month may experience sporadic outages. It is incumbent upon all operators to buy product when it is available, and that advice is not limited to just Irish products or the month of March; summer is fast approaching.
On parade day and the actual day, when bars and restaurants will be celebrating with various programs in hopes of attracting guests, for those restaurants that are voluntarily keeping mask mandates in place, man your doors with appropriate staffing to ensure that your business is operating as you want during this very busy weekend.
Buried under all of this is still the need to ask for IDs. My rule is if a customer looks under 30, card them. And make sure you reinforce to your staff that shutting guests off is so important; no one needs to have something bad happen. There still is a lot of cabin fever out there to unleash and what better holiday, so text an Uber, call a cab, phone a friend … whatever is necessary to stay safe.
For these unofficial holidays, start preparing for what's to come. Remember, summer is fast approaching and we all need this shot in the arm — no pun intended. Above all, serve responsibly and be safe! Sláinte!
Len Panaggio's career in food and wine spans more than three decades as an owner and as a beverage director at some of the top restaurants in Rhode Island. Currently a hospitality consultant, Len is a graduate of the University of Rhode Island and has attended the Culinary Institute of America Master Sommelier program and the Sterling School of Service and Hospitality.